A Few Reasons Why You Should Use Business Management Software
When companies are just starting out, using different programs to handle all business processes is not a big deal. However, as the company expands, both performance and time costs may begin to increase. Fortunately, company owners can rely on effective business management software as it will help companies handle their scaling operations and growth while keeping everything simple.
With the use of any business management software such as audit management software, you will never have to worry about missing out on brand recognition and growth opportunities. Plus, it gives you more time to focus on exciting and new ways to effectively grow your business.
If you have doubts about using business management software, here are some reasons why you should:
1. Improves Employee Efficiency and Productivity
If you want to be a good business owner, it is important to provide your employees with the right benefits and necessary business tools. To make your employees more efficient and productive, they need quality tools like inventory counting tools and fast POS solutions.
Once you streamline your workplace, your employees will work better, harder and faster. This is why using business management software can be beneficial. It adds a certain level of accountability to your employees while helping them work better and easier.
2. Helps You Avoid Errors
When information is transferred from one platform to another, there is a risk of encountering some errors or losing part of your data. You can either tolerate such mistakes or spend a lot of resources and time fixing and testing everything.
With the use of business management software, you don't need to import information multiple times. All you need to do is import your information and your software will do the rest. For example, if your company uses cloud services, all your data will be available and secure to all members of your team.
Additionally, all-in-one business management software can level your data organization and upgrade your data management while protecting your company from any errors and double entries caused by manual input. Keeps safe.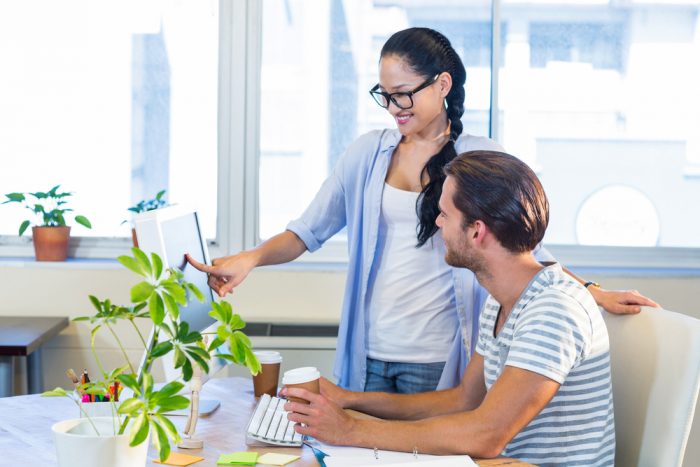 3. Provides Important Communication Tools
When it comes to the business industry, communication is considered to be the most important as it is the key to efficiency and success. This is why using business management software can be useful as it will give you access to the best communication tools you will ever need.
Often, business management software includes communication tools, such as centralized message centers, text messaging, and email that can be viewed by everyone on the team. Since such apps are cloud-based, such communication tools are accessible on any connected device, regardless of whether your employees are working remotely or not.
4. Enhances Your Company's Lists and Logistics
Many features such as task lists play an important role in business management software. Better listings can mean better results. Basically, to-do lists enable fewer errors, faster task completion, and avoidance of overlooked items. It is also an easy way for supervisors to keep track of the situation at all times.
Additionally, critical assignments can be deployed and flagged in real-time, helping employees adjust their workflows, and ensuring tasks are completed before the shift ends. Along with automated lists of software, these can also improve productivity by easily assigning tasks to employees so they can start working as soon as possible.
5. Helps You Avoid Breaking the Laws
Food safety regulations and labor laws can overwhelm even the smartest business owners. In the rush to get all the daily tasks done, things can be easily overlooked or forgotten.
Using business management software can help you avoid breaking the law. The reason behind this is that it comes with built-in compliance features, which alerts potential regulatory violations before they occur. With its help, you can save some of your money by avoiding fines.
6. Helps Your Business Build Trust and Improves Customer Relationships
It may sound a little strange, but using business management software can help improve your company's customer relations. The software has features that enable you to communicate with customers with a better picture of your company's situation.
As useful software for your business, it can also help you provide delivery dates that are more accurate and create a better pricing policy. Business management software can also benefit your company by instantly sharing useful information with customers. As a result, your customers will enjoy a better customer experience.
Conclusion
Business management software has many uses and can certainly benefit your company in many ways. From helping you improve productivity to upgrading your business performance, you can rest assured that this software is worth your investment.
However, be sure to choose the right business management software for your unique company's needs because they don't all work the same. Some may not have the features or functions you are looking for.